POSTED 10-1-19 // SOURCE: SR. PERSPECTIVE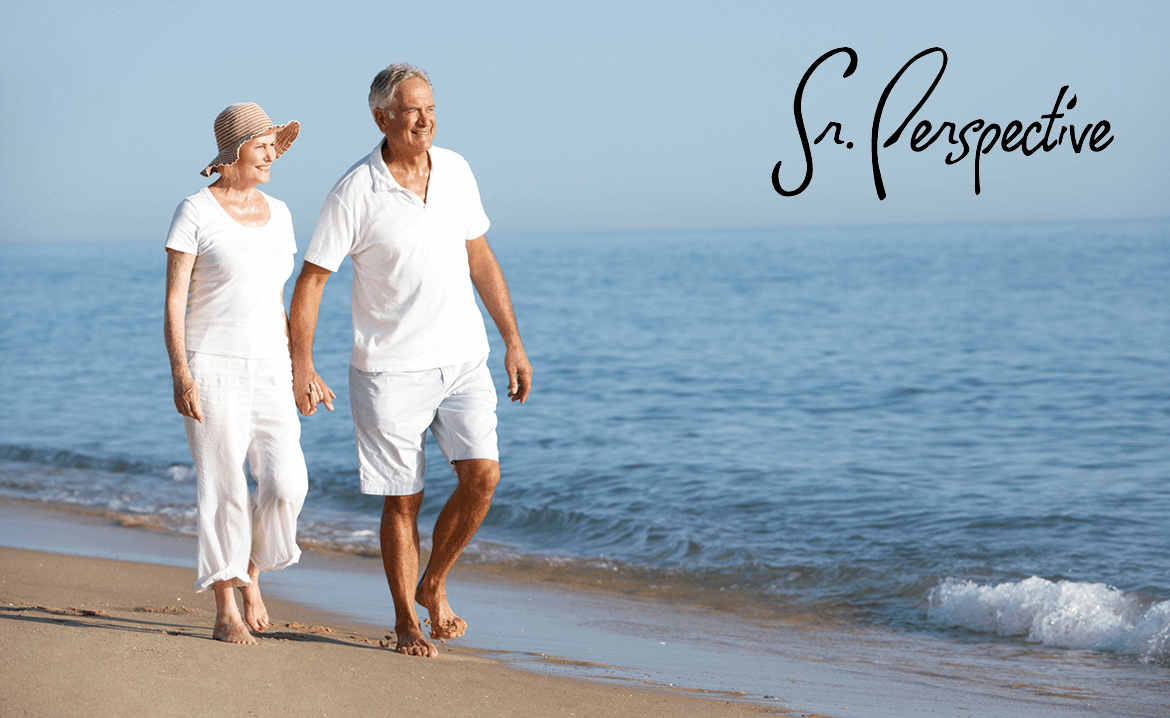 Medicare made simple! Breitenfeldt Group provides service, selection all in one place
"This year will be different," said Dennis Breitenfeldt, owner of Breitenfeldt Group, referring to the big changes in Medicare last fall that resulted in 400,000 Minnesotans losing their coverage. "A lot of people lost their plans last year and were automatically deemed by the carriers into a new plan with very little time to review all of their options."
Unfortunately, these new plans were not always the best fit for their prescription needs or network of doctors they preferred.
"A lot of people were deemed into a plan they didn't understand," said Breitenfeldt. "Because of the change, there were many more health insurance products and companies available last year. This included large national carriers entering the Minnesota market for the first time. A lot of people are now doing business with a company they had never done business with before and, in some cases, without an agent to represent them."
And these changes often resulted in some big surprises in 2019.
"One thing people hate more than anything is surprises, and especially for something as important as their health insurance," said Breitenfeldt. One of the more common surprises, according to Breitenfeldt, has been changes to prior authorizations.
"Something many people had never experienced in the past was the increased need for prior authorization for medical services," he said. "Almost all of those folks who lost their coverage last year are experiencing plans that now require some level of prior authorization for many medical procedures. The authorization process can go smoothly, or at times be a real pain point."
Those who enrolled through Breitenfeldt Group are able to work through these issues with their team of experts. "Others have fewer resources," said Breitenfeldt, "Many call the carriers alone and feel overwhelmed trying to fix a billing issue on their own."
"Calling an insurance company can be complicated because of their size," he said. "Our team is always glad to make that call for or with you."
After the stress of changing plans last year, Breitenfeldt is looking at this year's open enrollment period as a good opportunity for seniors who struggled in 2019 to gain confidence with their coverage.
"This fall is a chance for people to not feel pressured and take a good look at what is really available and what will really work best for them," he said. "We are appropriately staffed so we can take care of both our current members and any new customers."
Breitenfeldt Group is an independent insurance brokerage dedicated to educating and providing simple solutions for those who are eligible for Medicare.
"We are a true brokerage," said Breitenfeldt. "We work with the majority of the insurance carriers available in Minnesota. We don't work for one insurance company. We work for you. We analyze your complete insurance needs and shop for you. One of the first big lessons I learned in selling insurance is you can't serve everyone properly if you are captive to one company. One size does not fit all."
The Breitenfeldt Group team will help clients compare premiums, plan benefits, provider choices, prescription drug costs, and pharmacy options to make sure the plan you select will work best for you.
"We have a roadmap to Medicare," said Breitenfeldt. "Just about everyone we talk to does not understand Medicare. And just about everyone we meet feels bad about not understanding Medicare. I just simply ask them, do you fix your own car? Do you feel bad about that? Then why are you feeling guilty over this? We can guide you on this Medicare journey."
As the needs of a client changes, so can their roadmap. Each fall, Breitenfeldt Group does an annual review on every policy to make sure their clients are getting the coverage that best fits their unique situation.
"We run our clients' prescription lists every fall against all the companies in the state, and we make a recommendation based on their options," said Breitenfeldt. "It is one of the things that really separates us from others. Prescription plans should be reviewed every year. And if they haven't been, you should call someone like us. A lot of people will set it and forget it, and that is never a winning strategy."
He added that a critical part of the review is that it comes from an independent agency like Breitenfeldt Group.
"Your needs will change, your prescriptions will change, and the health insurance companies have the ability to make changes every fall as well," he said. "Your plan should be reviewed every year by an independent source, not the insurance company or an agent who only has one or two options. We focus exclusively on Medicare products and extra services so we are always current with the marketplace."
Breitenfeldt Group has offices in Long Prairie, Waite Park, Maple Grove, Edina, Roseville and Woodbury, with a team of brokers and customer service representatives covering the entire state of Minnesota. All the offices work together as a team, meaning there is never confusion when a call comes in or a person stops by one of the offices.
"There is no starting over," said Breitenfeldt. "You never start over with us. That is another thing that makes us different. It doesn't matter who answers the phone, we know who you are and what is going on."
What is the cost of having your own team of experts walking you through the process?
Nothing! All services by Breitenfeldt Group are offered to their members at no charge.
"We will never send you a bill," said Breitenfeldt. "People almost always think that we must charge extra, but we don't. Health insurance isn't like car insurance, where you save money by cutting out the middleman. It costs exactly the same and does exactly the same thing whether you buy it directly from the insurance company or from a group of experts like us. We get paid a little bit every month from whatever insurance you have, so if we change your insurance, we don't get paid more. If we change people to a new plan in the fall, it is for their benefit, not ours. This is why it is important for people to know that our group is available to be their advocate. Who are you going to call when something goes wrong? Who is going to do your review in the fall? We have a team of 50+ experts working for you. Why wouldn't you want 50+ people on your side?"
And that team comes in handy.
"Most people don't have a single doctor anymore, you have a team," said Breitenfeldt. "Health insurance is no different. People don't realize it until they need it — you need a team to handle the choices and the complexities. We will be your support along the way."
Not yet 65 and eligible for Medicare? Breitenfeldt is also there to help.
"We can be the bridge from retirement to Medicare," said Breitenfeldt. "Whether you have employer coverage or individual/family coverage under 65, we review it, and when the time comes, we walk you across to Medicare. We can reassure people that they are doing the right thing, so when they reach 65, they have the education and the confidence to know what steps to take next."
To understand how Breitenfeldt Group works, it is important to learn how the company was started and how it got to where it is today. In 1990, Dennis, who had been selling insurance for one company, decided to become independent and started his own brokerage business in Long Prairie. He grew up on a dairy farm and wasn't afraid of hard work. He began with a handful of customers and ran the brokerage from his home office.
"One of the first big lessons I learned in selling health insurance is you can't serve everyone properly if you are captive to one company," he said. "One size does not fit all."
Breitenfeldt Group has continued to grow each year by "doing the little things" and "going the extra mile."
A few years ago, Dennis decided to sell Breitenfeldt Group but stay on as Vice President of Medicare as a solution to support this growth. This past summer, he bought back the company he founded nearly 30 years ago. He is now the sole owner of Breitenfeldt Group once again.
"I'm back," he smiled. "I'm happy to be back and we are prepared for the fall."
The Medicare enrollment period for 2020 opens on Oct. 15, 2019, and closes on Dec. 7, 2019.
Those who are eligible for Medicare for the first time, would like to change plans, or need help understanding Medicare benefits, can contact Breitenfeldt Group toll-free at 1-877-732-9800 for an appointment or to find a meeting near you. For more information, visit bghealthplans.com.