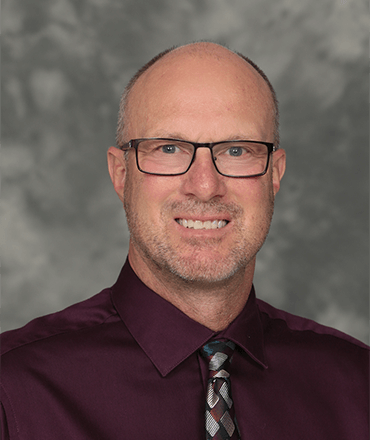 Dennis Breitenfeldt, Founder
We Found Our Fortune by
Working For Free . . .
Thirty years ago when I lost my factory job, the health insurance industry was one of the few options available for employment. In those beginning days as an agent, I had much more time than money. My office was a desk set up in my living room and the dash of my two-door Pontiac Grand Am. Having grown up on a dairy farm in central Minnesota, not working hard just wasn't an option for me – so rain, shine, or snow I drove across the state of Minnesota to meet at the kitchen table of anyone willing to listen to what I had to offer.
To fill my time around appointments, which were few and far between back then, I would seek solutions for those in all circumstances – veterans, diabetics, retirees, those working beyond age 65, low-income earners, high-income earners, and everything in-between. I found a deep sense of fulfillment helping folks, no matter their situation, understand and receive the benefits that were available to them and I never charged a fee for doing so.
Within a few challenging, but rewarding years, I had managed to sit down at hundreds of kitchen tables, drank a thousand cups of coffee, and gained an understanding of what folks wanted in health coverage and from an agent. It became clear early on the two things of greatest concern everyone had was calling an insurance company or wondering if and when they needed to make coverage changes. Because of this, I kept two promises to all my clients that remain true to this day:
1)You never have to call an insurance company alone.
2)Your coverage will be reviewed every fall during open enrollment.
Eventually, the hard work and dedication to my clients started to bring my checkbook balance out of the red and I was able to hire my first employee. Today, we now have over 50 full time employees able to serve all residents of Minnesota and Wisconsin, as well as a few other surrounding and "snowbird" states. That office in my living room has now grown to seven office locations across the states of MN and WI.
Although we no longer meet at kitchen tables, the technology and resources now available to us make the experience of finding health coverage even better than in the past. The foundation of our success continues to be upheld by our commitment to customer service and the annual review of coverage for all our members. I am proud to say that the work ethic, kindness, and collaboration that built this agency is still at the core of our culture and how we operate today.
Our focus is to educate and advise on all your Medicare and Individual/Family health insurance options. Together, we want to create a strategy that makes sense for your situation. It doesn't matter if you're looking for an immediate solution or if you want to start planning years before action is needed. We are here to guide you every step of the way.
Our Advisors Specialize In:
Medicare Health and Prescription Plans
Individual and Family Plans
Dental and Vision benefits
Comparing options from various companies
Enrollment planning and assistance
Social Security resources
As always, we never charge a fee for our services. Health plans are the same price and same coverage no matter where you get them, whether using an agent or buying directly from the insurance company. That means you won't find a lower premium by shopping on your own. We are appointed with all the major insurance carriers to help you find a simple solution to your coverage needs. Breitenfeldt Group advisors are non-commission so together we can truly focus on your goals.
BECOMING OUR MEMBER
When you choose a plan with us, we consider you a member of our Breitenfeldt Group family. We want to take care of you for as long as you need health coverage. Our members never have to call an insurance company alone for questions regarding benefits, claims , billing, and networks.
We also understand that your needs may change and so will the coverage options available to you. We review your coverage each fall during open enrollment to ensure you are always on the most suitable plan. This means you never have to waste time shopping around for the right coverage. We are here to support all your health insurance needs year after year.