POSTED 5-10-21 // SOURCE: SENIOR PERSPECTIVE // BY JIM PALMER // jim@srperspective.com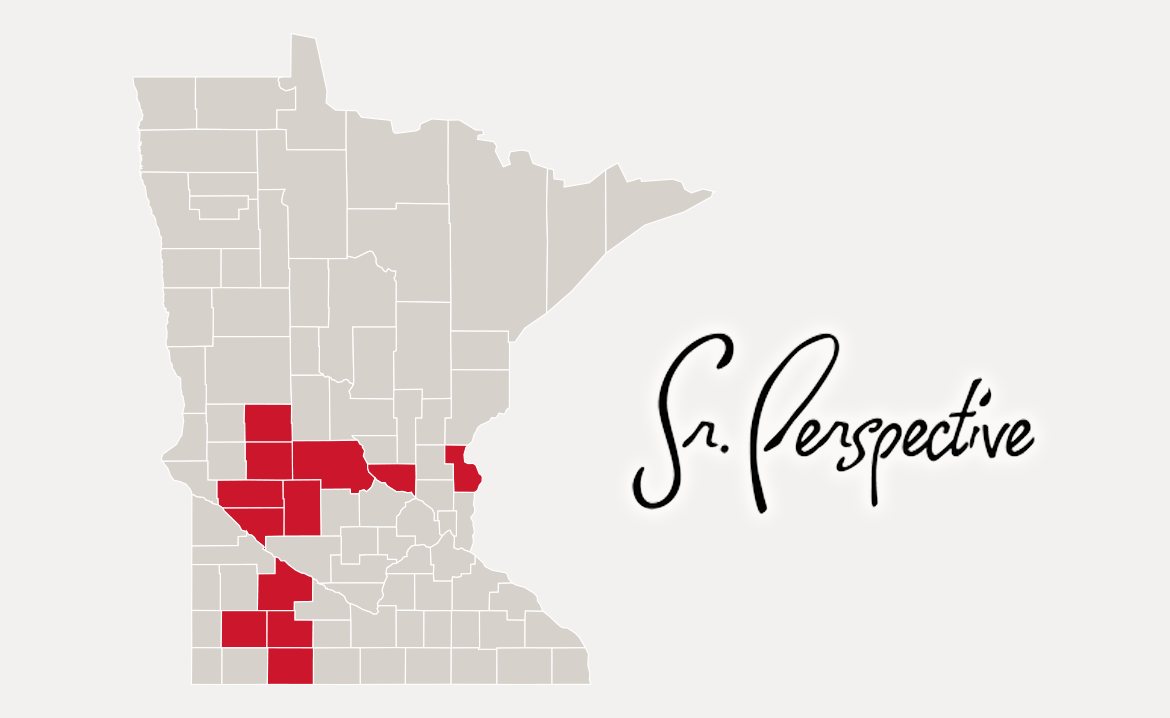 One company's exit will leave many to find a new plan for the 2022 year. Good news: Breitenfeldt Group is here to help!
Every year from Oct. 15 – Dec. 7, those on Medicare have an opportunity to make changes to their coverage. Plan premiums and/or benefits are subject to change each year, but this year many individuals currently enrolled in certain Medicare Advantage plans will be forced to choose a new plan.
"There are over 7000 Minnesotans on Medicare who are going to lose their coverage in 12 counties in Minnesota," said Dennis Breitenfeldt, founder and owner of Breitenfeldt Group, an independent insurance brokerage based in Minnesota. "They will have received a letter this fall letting them know that they will need to find other coverage. We are here to help these individuals or anyone who isn't satisfied with their service. The good news for folks losing their coverage is we can enroll them in a plan with similar benefits to what they had. There's a good chance they will be even happier with their new coverage."
"We are seeing many companies improve their benefits, their pricing, and their networks for the upcoming 2022 year," said Breitenfeldt. Having many viable choices can also cause some setbacks…
"We have more companies offering plans in Minnesota than ever before," said Breitenfeldt. "Each of these companies has multiple Medicare products, adding up to 200+ plan options to choose from. This makes it impossible to properly shop without an expert."
Breitenfeldt continues, "These plans can vary greatly in price, benefits, and networks… adding to all the confusion is the constant TV, radio, and newspaper advertising that is going on right now. Those on Medicare are being hit with a staggering amount of information, making this time of year especially confusing."
Knowing which plan is right for you is Breitenfeldt Group's specialty. Their team can help compare premium costs and benefits, provider choices, prescription drug coverage and pharmacy options to make sure everyone they work with is on the most suitable plan based on their specific situation. "We want to provide comfort, confidence, and certainty to all our members," said Breitenfeldt.
As individual needs change so can coverage during Medicare's Annual Election Period which runs from Oct. 15 – Dec. 7. Breitenfeldt Group understands these changes and every fall they perform reviews to make sure each of their members has the coverage that fits their needs.
A critical part of the yearly review, he said, is that it is done from an independent organization like Breitenfeldt Group.
"Your medical condition can change, your prescriptions can change, and the health insurance companies have the ability to make changes every year as well," Breitenfeldt said. "Your plan should be reviewed every fall by an independent source, not someone who sells for only one company.
"That was one of the first big lessons I learned in selling insurance: you can't serve everyone properly if you are captive to one company," he said. "One size does not fit all." Breitenfeldt Group is an independent health insurance brokerage dedicated to providing simple solutions for those who are eligible for Medicare.
"We are a true brokerage," said Breitenfeldt. "We work with all the major carriers in the state. This gives us the ability to analyze your complete insurance needs and shop for you. There are agents out there selling home, auto, and life insurance and also trying to dabble in Medicare. We focus exclusively on health insurance products and services, which is why our members are at ease knowing we are experts in this field."
Those who enroll through Breitenfeldt Group can work with their team of service experts at any point throughout the year. "We encourage our members to always make us their first call. Even if it's as simple as ordering a new insurance card or asking about a bill, we are here for you."
Breitenfeldt continues, "Calling insurance companies can be a painful process. The call-in process of a large carrier can be overwhelming and the agents who carry one or two companies may not have the capacity to adequately take care of you. We are appropriately staffed so we can take care of both our current members and any new members. If it's ever necessary to call an insurance company, we make that call for or with you to resolve any service issues throughout the year."
A word of caution provided by Breitenfeldt, "Typically, insurance marketing companies use TV, radio, newspaper, and the Internet as lead generation streams. Your information can be sold multiple times, mostly to telemarketers out of state or country. We are local and any information you share with us will never be sold or shared. We respect your request for any additional contact after our first conversation."
Breitenfeldt Group has offices in Alexandria, Long Prairie, Waite Park, Maple Grove, Edina, Woodbury, and Roseville, with a team of advisors covering the entire state of Minnesota. They also have an office in Appleton, WI and can assist all Wisconsin residents as well. In addition to services in MN and WI, Breitenfeldt Group is licensed in other states so they can assist those who move to warmer climates but still want their accounts taken care of by Breitenfeldt Group.
All office locations work together and are connected through state-of-the-art technology, meaning there is never confusion when a call comes in or a person stops by one of the offices.
"It doesn't matter who answers the phone, we know who you are and what is going on," he said. "There is no starting over with each call. You never start over with us."
This technology has been an important tool for Breitenfeldt and has especially been key during the challenges and restrictions their members have faced last year due to COVID-19.
"We have further strengthened our ability to advise through phone conversation, computer programs, and email," said Breitenfeldt. "We are confident in our ability to provide solutions to your health insurance needs through these remote options, as well as in-person, as we consider everyone's health and comfort."
Having your own team of experts walking you through the process must cost something, right? Nope. All services by Breitenfeldt Group are offered at no charge.
"We will never send you a bill," said Breitenfeldt. "Health plans are the same price and same coverage no matter where you get them, whether using an agent or buying directly from the insurance company. That means you won't find a lower premium by shopping on your own. We are appointed with all the major insurance carriers to help you find a simple solution to your coverage needs. Our advisors are non-commissioned so together we can truly focus on your goals. If we change you to a new plan in the fall, it is for your benefit, not ours."
Not yet eligible for Medicare? Breitenfeldt is also there to help those looking for Individual/Family Plan options. "We can bridge the gap in your coverage until it is time to enroll in Medicare," said Breitenfeldt.
Generally, individuals can first sign up for Medicare during the seven-month window that includes the three months before their 65th birthday, their birthday month, and the three months after the month they turn 65. Coverage can start beginning the month they turn 65.
The next Medicare Annual Election Period opens Oct. 15 and runs through Dec. 7. Breitenfeldt Group has immediate appointment availability to review plans starting October 1st.
Those who are eligible for Medicare for the first time, are within a year or two of Medicare eligibility, would like to change plans, or need help understanding their Medicare benefits can contact Breitenfeldt Group toll free at 1-877-732-9800 or info@BGhealthplans.com.
For their complete story and to get to know their group, visit Breitenfeldt Group's website at BGhealthplans.com.