POSTED 9-10-20 // SOURCE: SENIOR PERSPECTIVE // BY JIM PALMER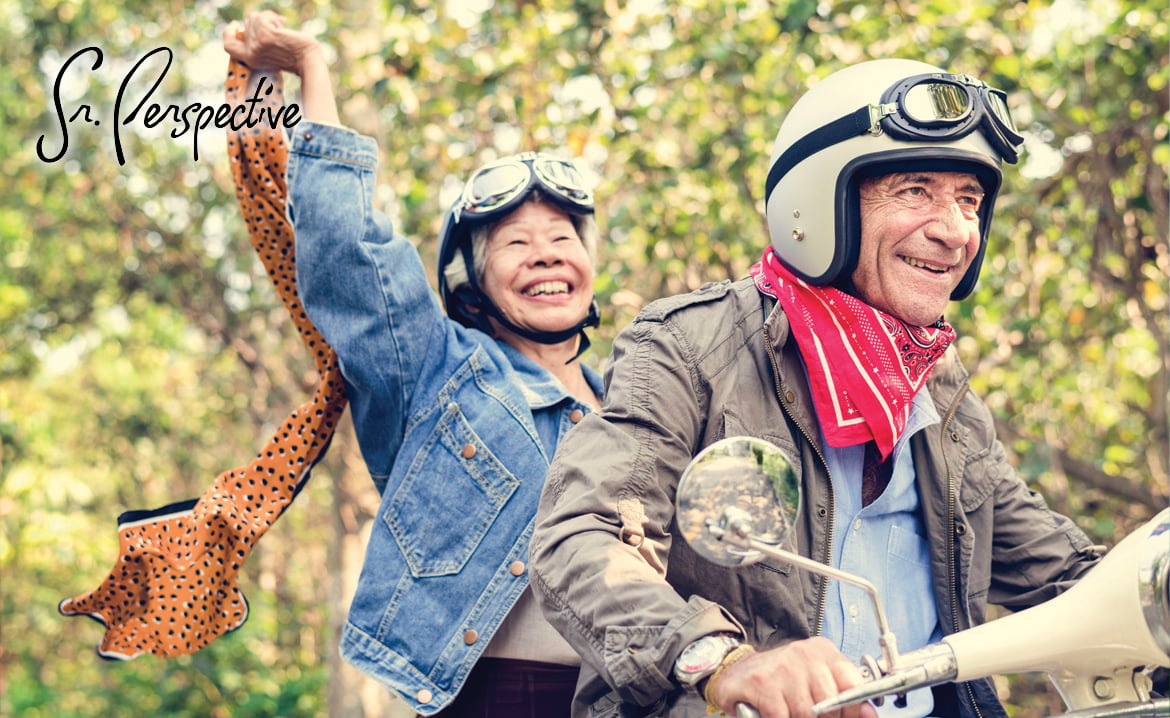 In 25th year, Breitenfeldt Group makes it easy to manage your Medicare with confidence and control.
In 1996, Dennis Breitenfeldt began his journey as an agent in the health insurance industry.
"My office was a desk set up in my living room and the dash of my two-door Pontiac Grand Am," said Breitenfeldt, owner of Breitenfeldt Group. "Having grown up on a dairy farm in central Minnesota, not working hard just wasn't an option for me – so rain, shine or snow I drove across the state of Minnesota to meet at the kitchen table of anyone willing to listen to what I had to offer."
To fill his time around appointments, which were "few and far between back then", he would seek solutions for those in all circumstances – veterans, diabetics, retirees, those working beyond age 65, low-income earners, high-income earners, and everything in between. "I found a deep sense of fulfillment helping folks, no matter their situation, understand and receive the benefits that were available to them" he said.
Within a few "challenging but rewarding years" Breitenfeldt gained an understanding of what folks wanted in health coverage and from an agent. And hence the foundation for Breitenfeldt Group was formed.
That office in his living room has grown to seven office locations across Minnesota and Wisconsin, and the Breitenfeldt team is now 50+ advisors strong.
The mission of Breitenfeldt Group has stayed the same…to educate and advise members on all their Medicare plan options, to review those plans each fall, to provide support throughout the year, and to never charge a dime for all these services.
"One of the first big lessons I learned in selling insurance is you can't serve everyone properly if you are captive to one company," he said. "One size does not fit all." Breitenfeldt Group is an independent health insurance brokerage dedicated to providing simple solutions for those who are eligible for Medicare.
"We are a true brokerage," said Breitenfeldt. "We work with all the major carriers in the state. We don't work for one insurance company. We work for you. We analyze your complete insurance needs and shop for you."
Reviewing your plan options is an important part of being on Medicare, and this year is no exception.
"It looks like all good news this fall," said Breitenfeldt. "We have never seen so many companies improve their benefits, their pricing, and their networks as we have seen for the upcoming 2021 year. There have been some very positive developments that we are excited about. Those on Medicare will have even more choices and better plan options available this fall."
However, these positive changes also come with some setbacks…
"We have more companies offering plans in Minnesota than ever before," said Breitenfeldt. "Each of these companies has multiple Medicare products, adding up to 200+ plan options to choose from. This makes it impossible to properly shop without an expert."
Breitenfeldt continues, "These plans can vary greatly in price, benefits, and networks… adding to all the confusion is the constant TV, radio, and newspaper advertising that is going on right now. Those on Medicare are being hit with a staggering amount of information, making this time of year especially confusing."
Knowing which plan is right for you is where Breitenfeldt Group comes in. Their team is able to help compare premium costs and benefits, provider choices, prescription drug coverage and pharmacy options to make sure everyone they work with is on the most suitable plan based on their specific situation.
As one's needs change, so can their coverage during Medicare's Annual Election Period which runs from Oct. 15 – Dec. 7. Breitenfeldt Group understands these changes and every fall they perform reviews to make sure each of their members has the coverage that fits their needs.
"We run our members' prescription lists every fall against all the companies in the state, and we let them know what their options are," said Breitenfeldt. "It is one thing that most companies do not do for their clients. It is one of the things that really separates us from others. Prescription plans should be reviewed every year. A lot of people will set it and forget it, and that is never a winning strategy."
A critical part of the yearly review, he said, is that it is done from an independent organization like Breitenfeldt Group.
"Your medical condition can change, your prescriptions can change, and the health insurance companies have the ability to make changes every fall as well," he said. "Your plan should be reviewed every year by an independent source, not someone who sells for only one company. There are agents out there selling home, auto, and life insurance and also trying to dabble in Medicare. We focus exclusively on Medicare products and services, which is why our members are at ease knowing we are experts in this field."
Those who enroll through Breitenfeldt Group are able to work through their coverage concerns with their team of experts. One of Breitenfeldt's core promises is that members never have to call an insurance carrier alone. Breitenfeldt Group will make that call for or with you to resolve any service issues throughout the year.
"Calling insurance companies can be a painful process," he said. "The call-in process of a large carrier can be overwhelming and the agents who carry one or two companies may not have the capacity to adequately take care of you. We are appropriately staffed so we can take care of both our current members and any new customers."
What if you are comfortable with the plan you have, but aren't getting good service?
"If you are not happy with your current service but have a good product, we can keep you in the same plan and still offer our services to you," said Breitenfeldt. "Nobody wakes up and says, 'I think I'm going to switch my insurance today,' but if you are not getting the help you should, we would be happy to assist you. It doesn't cost you anything to make this switch."
Breitenfeldt Group has offices in Long Prairie, Waite Park, Maple Grove, Edina, Woodbury, and Roseville, with a team of advisors covering the entire state of Minnesota. Last year they opened an office in Appleton, WI and can assist all Wisconsin residents as well. All office locations work together and are connected through state-of-the-art technology, meaning there is never confusion when a call comes in or a person stops by one of the offices.
"It doesn't matter who answers the phone, we know who you are and what is going on," he said. "There is no starting over with each call. You never start over with us."
This technology has been an important tool for Breitenfeldt and has especially been key during the challenges and restrictions their members have faced in 2020 due to COVID-19. "Throughout this year, we have further strengthened our ability to advise through phone conversation, computer programs, and email," said Breitenfeldt. "We are confident in our ability to provide solutions to your health insurance needs through these remote options moving forward as we consider everyone's health and comfort."
Having your own team of experts walking you through the process must cost something, right? Nope. All services by Breitenfeldt Group are offered at no charge.
"We will never send you a bill," said Breitenfeldt. "Health plans are the same price and same coverage no matter where you get them, whether using an agent or buying directly from the insurance company. That means you won't find a lower premium by shopping on your own. We are appointed with all the major insurance carriers to help you find a simple solution to your coverage needs. Our advisors are noncommission so together we can truly focus on your goals."
Not yet eligible for Medicare? Breitenfeldt is also there to help those looking for Individual/Family Plan options. "We can bridge the gap in your coverage until it is time to enroll in Medicare," said Breitenfeldt.
Generally, individuals can first sign up for Medicare during the seven-month window that includes the three months before their 65th birthday, their birthday month and the three months after the month they turn 65. Coverage can start beginning the month they turn 65.
The next Medicare Annual Election Period opens Oct. 15 and runs through Dec. 7.
Those who are eligible for Medicare for the first time, are within a year or two of Medicare eligibility, would like to change plans, or need help understanding their Medicare benefits can contact Breitenfeldt Group toll free at 1-877-732-9800 or info@BGhealthplans.com.
For their complete story and to get to know their group, visit the new Breitenfeldt Group website at BGhealthplans.com.